Many of us spend hours ensuring that our lawns and gardens look terrific. More and more, people are realizing the benefits of actually washing the outside of the house! All wood, vinyl, and aluminum surfaces around the house can be cleaned to look great! Years of accumulating mold, mildew, environmental staining, and "weathering" can be removed. Power washing is the most effective preparation for a long-lasting paint job. Cleaning is always performed with the utmost care to your most valuable possession, and houses are almost always completed in one day. Call today for your free estimate or consultation.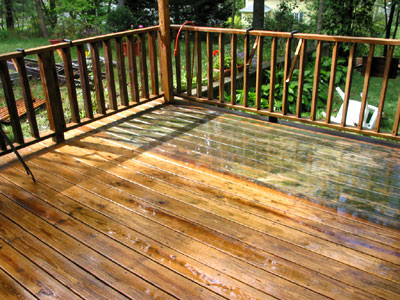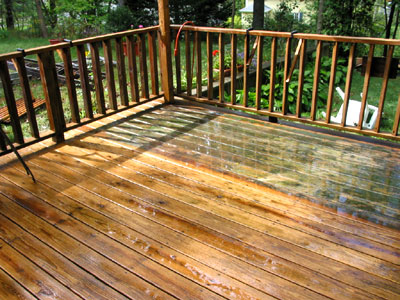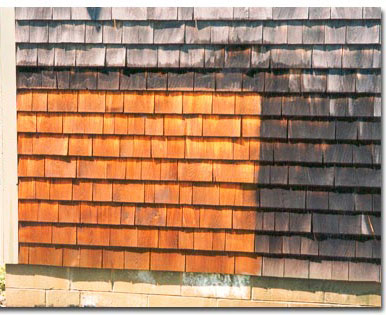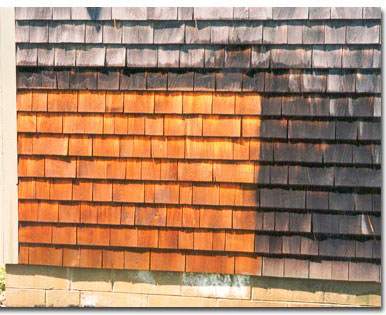 Pressure Washing Apartment Complex Boston – Pressure Washing Multi-Family Condo
If you live in a apartment condo-complex in Boston Massachusetts or any type of multi-unit housing, you have many management cleaning challenges. Of course, you need to make sure your trustees or the management company keeps enough reserve for any unexpected or planned significant costs like roofs or major plowing bills. The other challenge that residential managers are tasked with is the regular exterior maintenance of buildings. Scheduled simple cleaning of wood, vinyl, painted, EIFS, and concrete call help to avoid costly repair bills in the future. Realtors of course understand the benefits of what's commonly called, "CURB APPEAL".
The way the homes look on the outside, say a lot to a potential buyer. Property values are related to the way the exteriors of the buildings are maintained. If the exterior looks great, it makes a terrific first impression. Given the scarcity of money in the budgets, the exterior appearance of the property needs to rank high. Awnings, roofs, pool decks, awnings, vinyl siding, should be kept clean with regularly scheduled low pressure hot water cleaning, by a pressure washing professional. Also, fences, retaining walls, and walks can be cleaned to look great! When hiring the right company for the job, please ask for their references. How many other jobs like yours has the company pressure washed in the last several years? Anybody can buy a pressure washer. But using one with skill takes some experience.
Pressure Washing Apartment Complex Pricing
If you are looking for pressure washing apartment condo complex pricing please click the get instant quote button. The power washing company should have many experienced and knowledgeable staff to take on your pressure washing project. The company should have the ability to perform your cleaning project in timely manner. It should also have a clean safety record, and of course the proper insurance. Be sure the company has handled large commercial pressure washing projects in the past.
Building washing can greatly improve the appearance of the exterior of the condo complex and the company chosen should be one that the trustees feel comfortable with. Hiring the lowest "bidder" can be a risk, since many times, you can get what you are paying for.
A little higher bid, might result in a much better outcome. Commercial power washing companies should know that they are washing people's largest investments. They should take care to treat the property they are exterior washing as if it was their own.
House Pressure Washing Prior To Painting
Painting contracting companies have always known that previously painted wood always needs to be prepared before attempting to repaint to ensure a quality job. Included in the things that need to accomplished are heavy scraping to remove the obviously flaking paint, sanding the scraped surfaces to ensure all the flakes are smooth, and then most importantly, proper power or pressure washing to clean the surfaces. Proper preparation, including this final power washing before repainting, definitely ensures a long lasting and better looking final paint job.
Not performing these preparations can be costly! The paint will brush on looking okay, for a little while. Then, it will just start peeling off! Pre-scraping and then proper sanding are not easy to do, but they should be done. It's a very labor intensive job, going over every square inch of the surface to be re-painted. Every window frame, every piece of wood, needs to be prepared.
The final house power cleaning, is more straightforward. Homeowners can do the job the labor intensive way; by hand. They could use a mop bucket with some detergent and diluted bleach and start scrubbing.
Alternatively, a pressure washer can be used. Hot water, moderate pressure will do the job in about ¼ of the time. Pressure washing can get into areas that cannot be reached with a sponge or brush, too. It's a great way to perform the final cleaning before getting ready to repaint. It helps to do the pressure washing prior to any scraping or sanding. The house power washing will take off some of the flaking, and all of the mold and mildew. Hot water and diluted bleach, and some detergent will do the best job. It will remove the mildew and all of the accumulated dirt from all surfaces.
Always apply detergent going from the bottom surface first, then work up. That way, when pressure washing, the dirty water will not be on a dirty surface. If that happens the lower surfaces might not get as clean, since the clean soap will not be getting on the dirty surfaces directly. Then, all surfaces can be washed from the top going down. Be careful not to use too much pressure on the wood surfaces. Etching can occur which is damage to the wood. Most importantly, when power washing makes sure you rinse well! Before painting, make sure that all surfaces are completely dry to the touch.